Ad Boost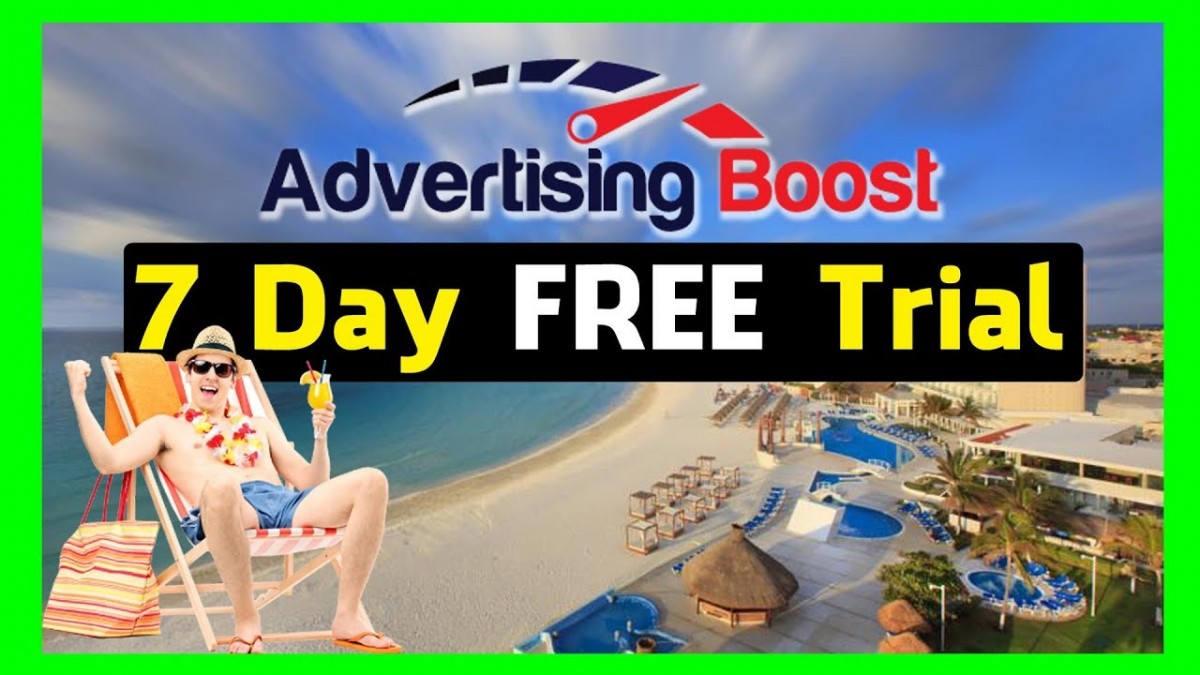 Learn 4 UNIQUE video marketing strategies to BOOST EMAIL CONVERSIONS when you embed videos in email marketing.
Is it a good idea to embed videos in your email marketing campaigns? It depends. In this video, you'll learn with examples when it is better to embed videos in email campaigns and when it is better to send contacts to a video landing page when they click on the video thumbnail.
Email Marketing And Video Marketing To BOOST EMAIL CONVERSIONS [EXAMPLES]
Video marketing studies show that using video in email marketing campaigns can help you increase the email click-through rate (CTR) by 300%. Also, it seems that using the word "video" in your email subject lines can increase open rates by 19%, and emails with video reduce unsubscribes by 25%!
With this, it seems that adding video to your email marketing campaigns makes total sense. The key, however, is how and when to do it.
There are different ways to add a video to an email:
1) Playing the video in the email itself. This is the one most people refer to when they talk about embedding videos in email campaigns.
2) Attaching the video file to the email. This is not a good idea. Video files are often heavy and email clients and servers can see the email as spammy. This is something you want to avoid. Also, it delivers the wrong user experience and this can damage your email conversions.
3) Using animated GIFs from videos. This option is similar to embedding the video and often goes along with this one. Basically, if the email client doesn't support video content, there is a fallback option with an animated GIF. I strongly recommend this option if you add videos to your email campaigns.
4) Linking to a landing page with a video. Either through a video thumbnail, button, or text with a link. This one is my favorite. I'll explain why in a moment. The video thumbnail can also be an animated GIF and, in some cases, even have some personalization. This is common practice with personalized video marketing.
Most video marketers focus on video views as their main marketing KPI for video marketing.
There is nothing wrong with video views.
However, what most marketers want for real is prospects, leads, and customers that further engage with their messages and take action.
With this in mind, when should you use each option?
To keep it simple, if all you want to get is video views, then you could consider embedding the video in the emails. This approach could be a good idea for branding campaigns, explainer videos, and those campaigns where no further interaction is required from the contact.
Why miss the opportunity to help contacts take action?
Personalized video calls to action. Let me know you an example.
This is why video calls-to-action (CTAs) are so important. Because you want viewers that take action. To increase video engagement, instead of using generic CTAs (the same for everyone), use personalized video CTAs. These are CTAs with personalization.
This type of CTA will help you increase conversions because the interaction is highly relevant. With interactive video software like Pirsonal Player, you can add personalized calls-to-action to any video (generic or personalized videos) at scale.
RESOURCES:
– Interactive Video Software and Player: r
– FREE Personalized Marketing Strategy CHECK-LIST: /
– Learn how to improve email marketing conversion rates with personalized marketing: Y
– Connect with Josías De La Espada: a
STAY TUNED:
► If you need help with personalized video marketing, check out our Personalized Video Software @ /
► Subscribe to this channel: to learn more about Personalized Video Marketing, Marketing Automation, and Customer Engagement to evoke a reaction from saturated audiences.
► Find me on Facebook: 1
► Learn more about video marketing: g
#VideoMarketing #VideoEmail #EmailMarketing
00:00 Video Email Marketing: Should You Embed Videos In Emails?
00:06 Stats by Forester: Video In Email Marketing Increases CTR
00:40 4 Ways to Add Video To Email Campaigns
01:05 #1 Play Video From Emails (Embed Video)
01:19: #2 Sending A Video As An Attachment
01:32 #3 Animated GIF from Videos
01:49 #4 Video Thumbnail Links to Video In Landing Page
02:10 Is the Video Views KPI Enough?
03:06 When To Embed Video In Email
03:50 Find Your Video KPI
04:39 Personalized Calls to Action For Videos (CTA)
04:52 Marketers Need More Than Video Views
05:13 Example Of Interactive Video With Personalized Call To Action
06:35 Benefits Of Interactive Videos With Personalized CTA
07:05 Interactive Video Software: Pirsonal Player
07:35 3 Reasons Why Using Video Landing Pages Instead of Adding Videos To Emails